Sunday, November 3, 2019
Snickerdoodle Crumb Bars
Do you ever want to make something sweet but you don't have all of the right ingredients. It seems like every recipe calls for something you don't have. 
Here is a recipe that uses 
ingredients that
are pantry basics, so you can bake up a batch on demand. Nothing special needed.
Sunday, January 6, 2019
Key Lime Pie Cupcakes
When your key limes are all ripening at the same time, make cupcakes.  I have made lots of cupcakes in my time, but these were the best ever. Maybe, because I love the flavor of key limes.  I sent them into my husband's work, and they said, "they were over the top".
The key lime filling was amazing and the graham cracker topping took them over the top. The best part is you start with a box cake mix. 
Sunday, November 4, 2018
Buttermilk Glazed Pumpkin Donuts
Thanksgiving is right around the corner and of course it seems that pumpkin recipes are everywhere. So why not pumpkin donuts? 
We had few days of cooler weather, so something warm was on my list. Now some would think of chili or soup, not me, dessert.  
Sunday, July 29, 2018
My brother-in-law gave me some peaches from him farm and I wanted to make some sorbet. Most of the recipes that I found had way too much sugar in them. I am trying to cut down on sugar so I thought I wouldn't be able to find one that would work.  
And then I found it! One from Taste of Home. Can you believe that there are only 4 ingredients? It turned out so yummy. Even my grand daughter who is not a peach fan liked it.
Friday, June 1, 2018
My husband was out of town for business in Jacksonville, Florida and brought home from his trip 6-7 Granny Smith apples from the hotel. He said, "I know you like them and you enjoy baking with them".  
Now does that sound like a request for some dessert or what? 
I have had this apple cake recipe for years but have not made it in quiet some time. I guess I just needed those apples!
Saturday, November 5, 2016
I love Craisins. Those dried cranberries are so yummy. Do you like them? I put them on salads, eat them out of the bag  and put them in lots of recipes. So when I saw this recipe for Oatmeal, Craisins and White Chocolate Chip Cookies I knew that I had to make them.
Monday, March 14, 2016
Welcome Friends
Why is it at this time of year, we think of carrot cake when we think of dessert?
Maybe the thought of that Easter bunny gnawing on those carrots, makes us get in the mood. Are you in the mood, I am?
So I had to have some carrot cake, but just not the typical kind. Let's put a spin on it - C

arrot Cake Thumbprint Cookies
Come along and see how these yummy goodies are made.
Linking to these parties:
Monday, October 12, 2015
This time of year we see so many fabulous recipes that use pumpkin, from scones to cakes and tons of ideas in between. Pumpkin recipes abound and for a good reason - pumpkin is good for you. Here are some health benefits of pumpkin taken from Medical News Today and some recipes you can try.
Pumpkin is an extremely nutrient dense food, meaning it is chock-full of vitamins and minerals but low on calories. 
Thursday, March 26, 2015
Welcome Friends

!
Cheesecake

is just one of those desserts that you can make in so many ways:

C

hocolate, New York style, Chocolate Peanut Butter,

Macadamia

nut.

Are you getting my drift here? Endless possibilities!
O

nce a month I bake for my husband's office. It gives me a chance to make desserts which is my favorite thing to do, but hate having too

much

dessert around.
These

Easter Mini Cheesecakes

came from Kraft. I thought they would be great to send in and a little Easter thrown in as well. They are super easy to make.
Let's see how to make these scrumptious little morsels.
Linking to these parties: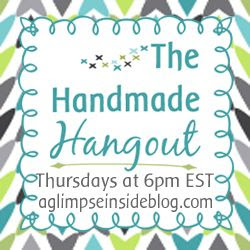 Saturday, January 24, 2015
On Saturday, we had a few friends over for dinner. I wanted to make something special for dessert since our guests were visiting here from Italy. I needed something that I could make ahead of time and then put together at the last minute. These mini chocolate cakes were the ticket.
Saturday, September 20, 2014
I love carrot cake, but I don't make it too often because of all the calories.  I was so excited when I found this recipe from Better Homes and Gardens that cut the calories off the traditional recipe. Instead of all the oil, you can use mango juice.
As some of you my know, I have mango trees and we had so many mangoes this year. I am always looking for mango recipes, so I am giving this a try.
Tuesday, July 8, 2014
Still making dishes with all my mangoes. I love to have a light and refreshing dessert once in awhile and these parfaits hit the spot. I changed the original recipe from Kraft Foods to make it healthier. The family had no idea I changed to light ingredients.
Monday, March 31, 2014
It seems like for ever since I wrote a post. I admire all of you that post everyday or almost everyday. Our Tiny has been such a focus for me and when she takes a turn for the worst, it is hard to deal with. She requires so much of my time. They have no idea why she is fine and then it starts all over again. So back to the hospital she goes today.
So what does Tiny have to do with

Chocolate Ganache-filled Macaroons. Absolutely nothing. I had some extra time this week (wow, what a treat!) and since I haven't sent in goodies to my husband's work, I thought I would do a little baking. 
Tuesday, July 2, 2013
Do you have some great recipes that you haven't made in a very, very long time? Well, I do. I am not sure if I forget about them or with all of the new recipes showing up, they seem to replace my old favorites. Whatever the reason, I was looking for a recipe and found this Easy Cherry Squares and thought wow, I haven't made this in years. This would be a great dessert to make and send into my husband's office.