Sunday, September 15, 2019
Visiting Cold Hollow Cider Mill
While we were in Vermont, we took a few hours off to do some sightseeing. We stopped at the Cold Hollow Cider Mill.  People come from all over to visit this place. Even buses pulled in while we were there. 
                                             (Picture courtesy of Cold Hollow Cider Mill)
They have many products from Vermont like Maple syrup, apples and cider and gift ideas. Although these are all enticing, what draws me here are the apple cider donuts.
Welcome to Over The Moon Linky Party
Happy Sunday! I hope this finds you well. I am doing great. I even opened and was able to shelve some of the items that have been packed in boxes since we moved. I took a few things to Goodwill and out some aside for my garage sale in October. It's funny how you pack things up and then when you look at them, you wonder why you packed them. I think it was just the fact that I had to pack and get it out. 
Part of my unpacking was to find some of my craft supplies. However, I didn't find what I was looking for. I need to keep going. I hate not knowing where things are. Before I could just go to that spot. I did order a she shed. It is one that you build yourself. I can't wait to get started. I will keep you posted.
I hope you enjoy checking out my features and all of the amazing posts. Have a great week ahead.
Saturday, September 14, 2019
Welcome to Happiness is Homemade Linky Party!
This week's Happiness is Homemade Link Party has all things apples from delicious food to super cute DIY centerpieces.  It's also the beginning of #AppleWeek in the blogging world.  So, the features this week are a great start to a great week.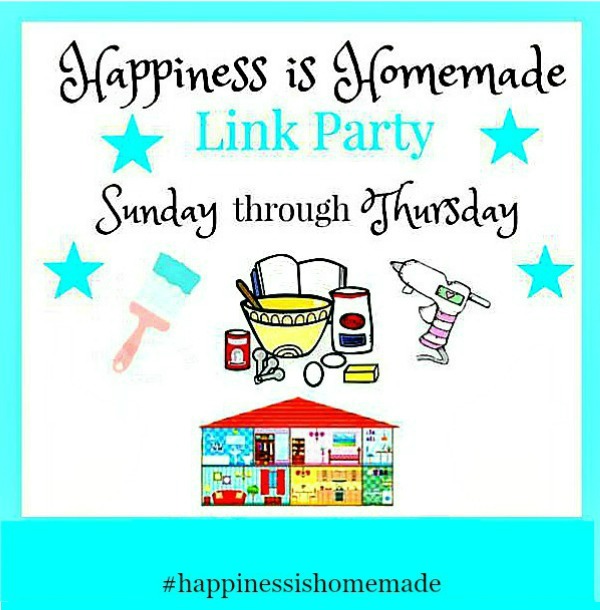 This week I am featuring a yummy apple recipes, an adult apple drink, and three DIY apple themed projects. I hope you enjoy the features and browse the other links this week.  Those that you visit, be sure to drop a comment on the blogger's posts letting them know you love what you see. 
Thursday, September 12, 2019
Welcome to Thursday Favorite Things!
Happy Thursday!  How is your week going? Mine has been good although my washing machine died on Monday. They said it was a board and have to order one from Maytag. Hopefully, it will come soon. Thank goodness we have a warranty policy, because they said it was expensive. When it does get fixed, I have lots of laundry to do. Yikes!
Check out my wonderful features and then link up your posts. Have a great day.
Many of my features come from you my commenters. Don't forget to leave your 
Linkup Number or Post Title
 so I can find you and you could become one of my featured commenters next week.
Coffee Blog Tour (and a Giveaway!)
Do you like coffee? Well, if your do, we have an exciting Coffee Blog Tour and Giveaway that you are going to love. So grab a cup of coffee and check out these Coffee Themed Posts by eight bloggers.
I hope that you will find a ton of Inspiration about all things Coffee-- crafts, printables, DIY projects, recipes, decorating ideas, and of course-- COFFEE! If you or someone you know Loves Coffee, then this is a Dream Come True! #coffeeblogtour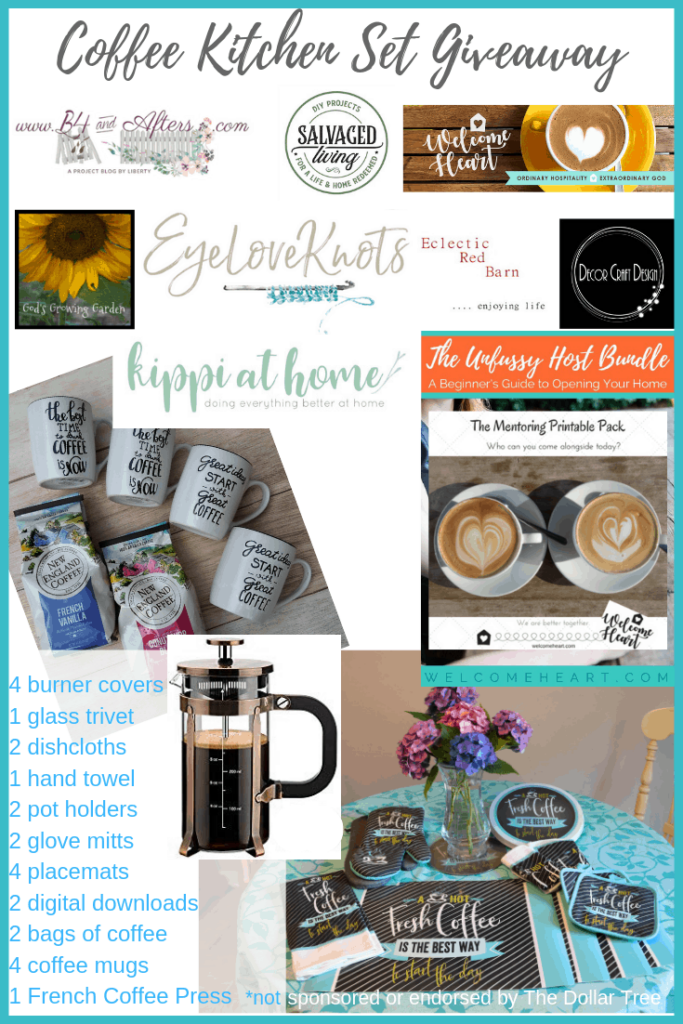 Coffee Blog Tour
It all started when one of us noticed these cute Coffee themed items at the Dollar Tree.
(For more information about the Giveaway, see the rest of this post. *This post is not sponsored by the Dollar Tree-- they just happen to be the store that carries these items.)
Burner Covers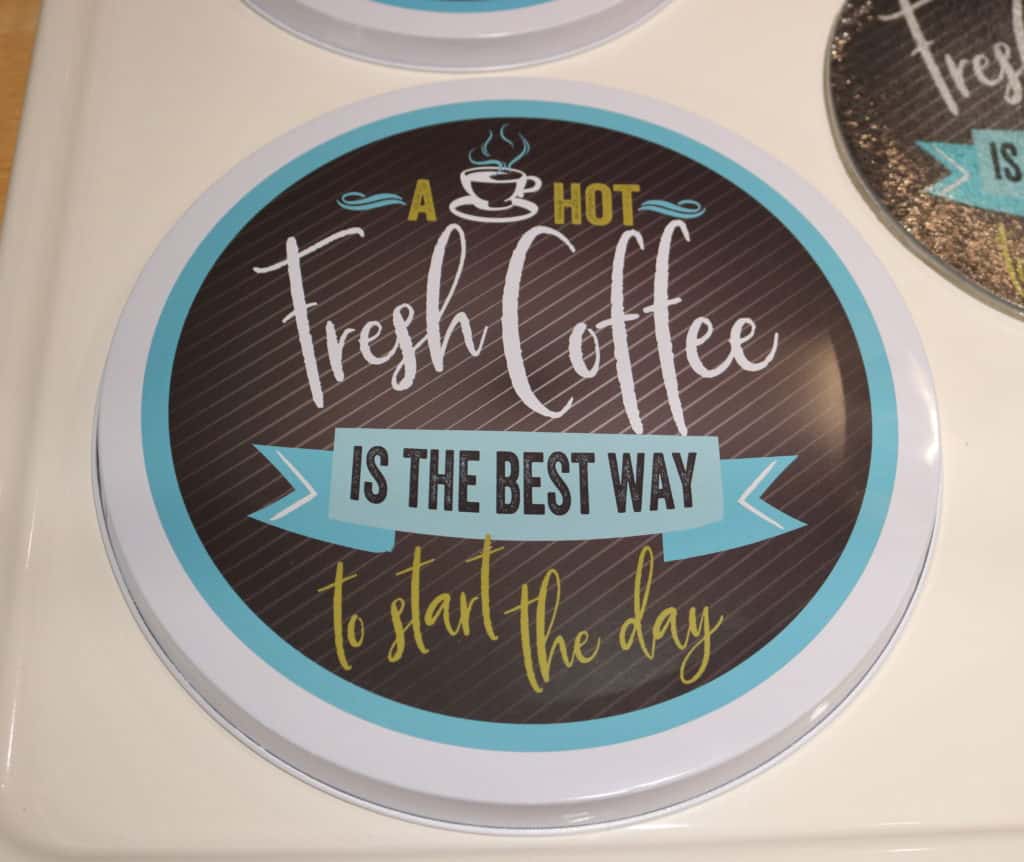 Did you know that for $1 you can get TWO burner covers at the Dollar Tree? They come in a set with one large and one small cover. (If you don't have an electric stove, Click Here to see a totally different way to use these covers.) Once you notice the covers, then you might notice other coordinating items, like dishcloths, and potholders.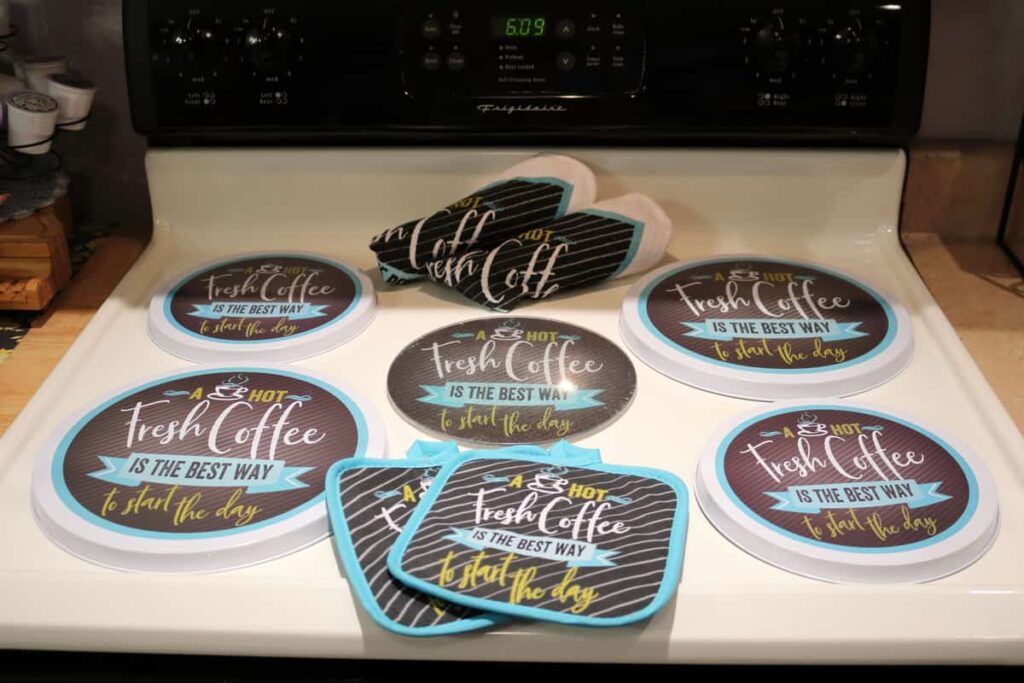 There are even oven mitts.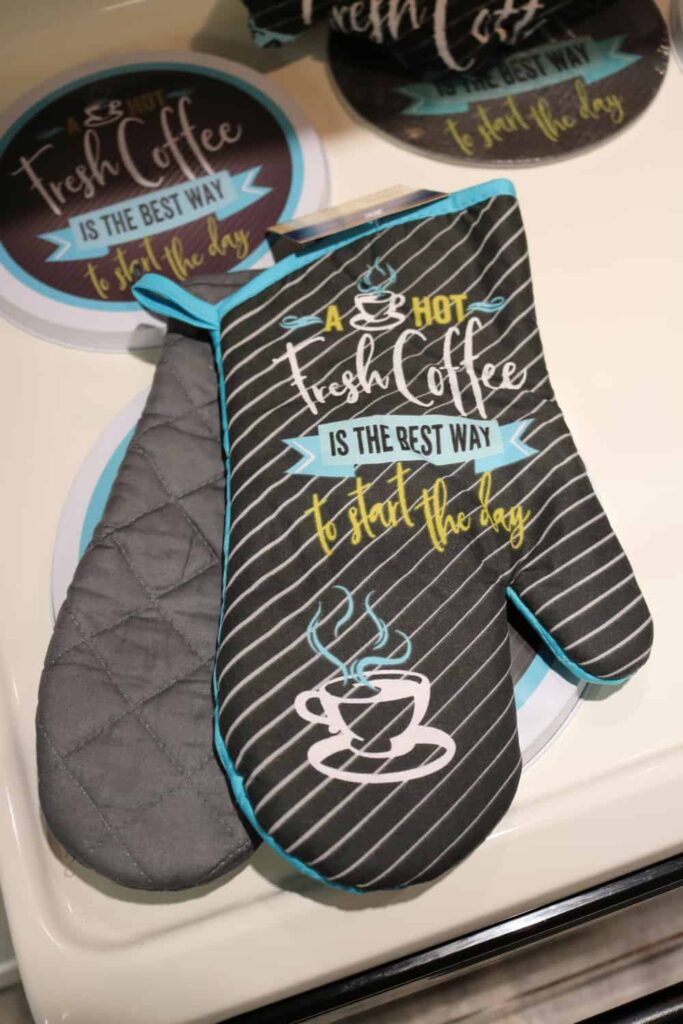 Here is a glass trivet or cutting board. You may need to travel to different Dollar Trees in your area to find all of these coordinating pieces.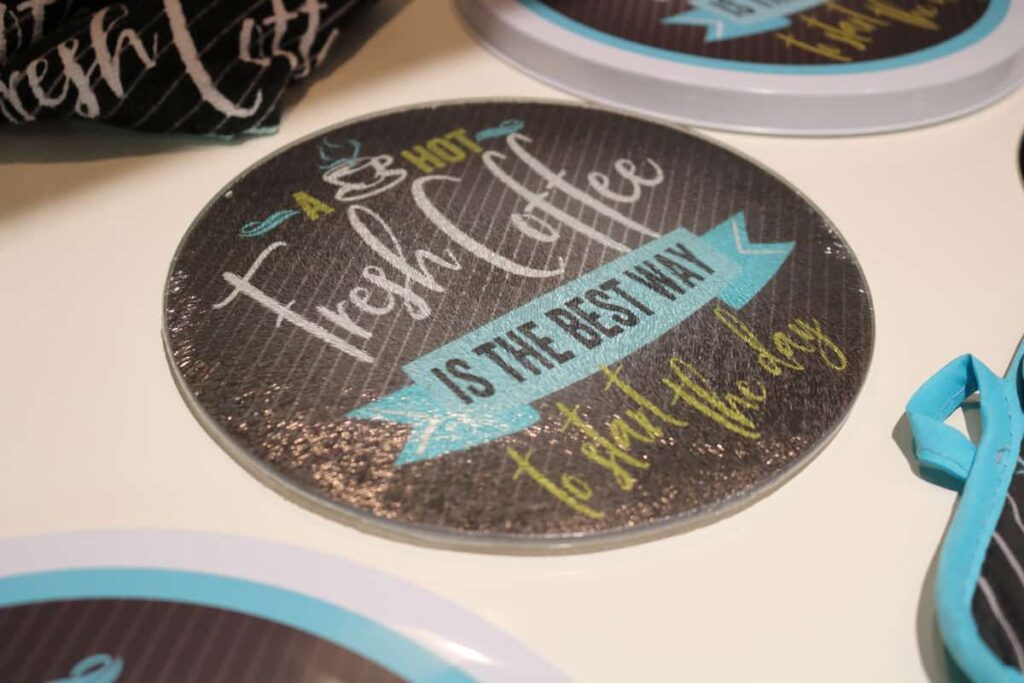 Here is a matching dish towel.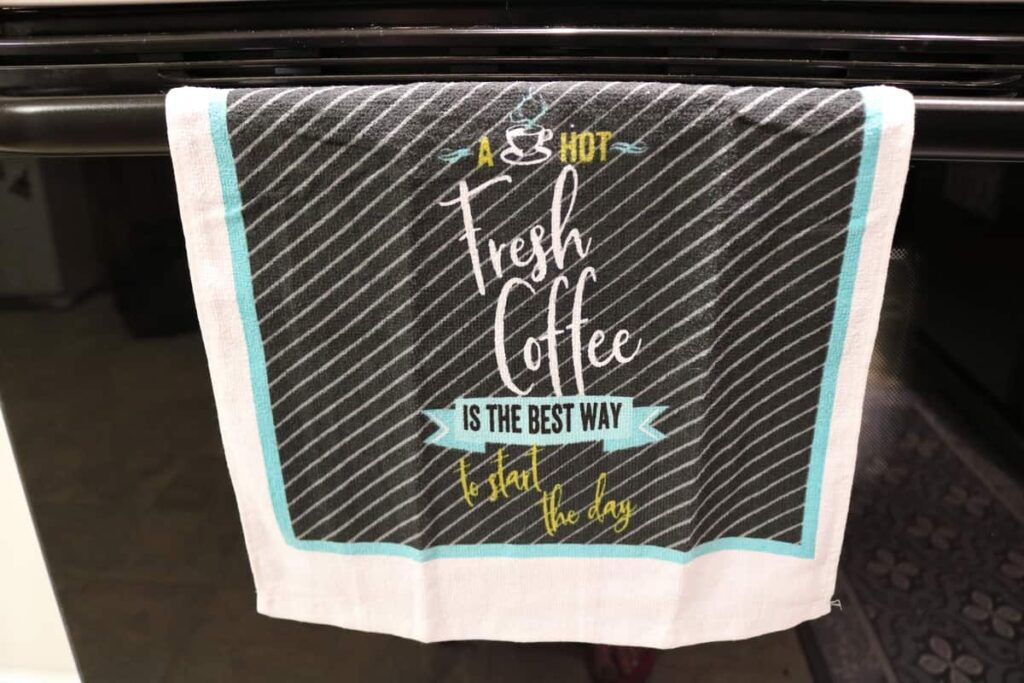 The other side of the Coffee oven mitt is a bright solid color.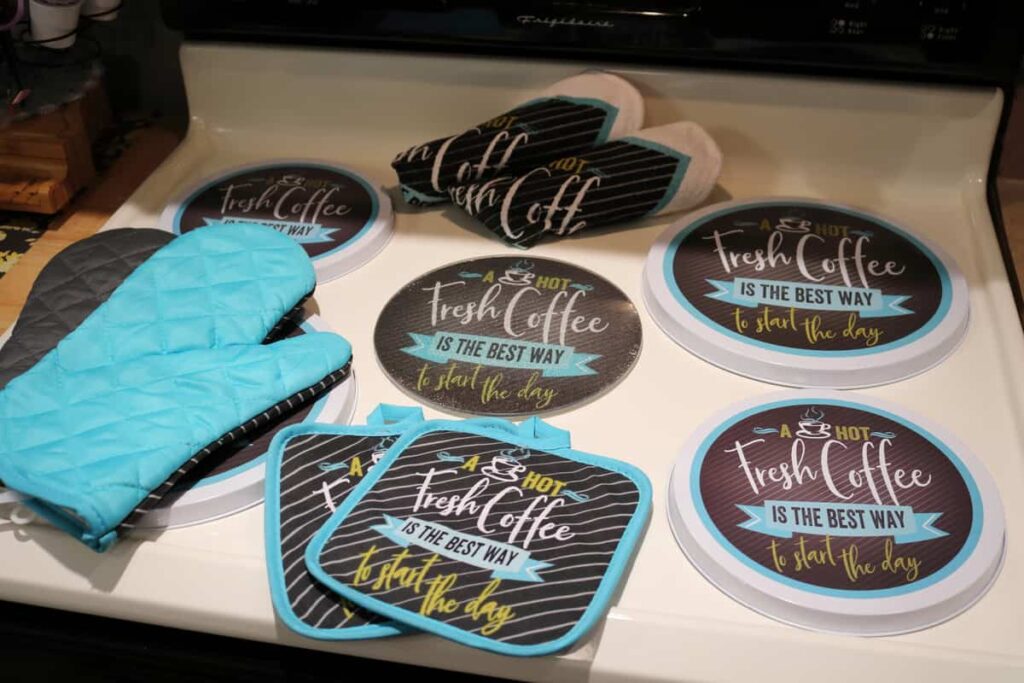 There are other themes to choose from at the Dollar Tree store, also, like "Our Nest is Best" or "Wake up and Smell the Coffee."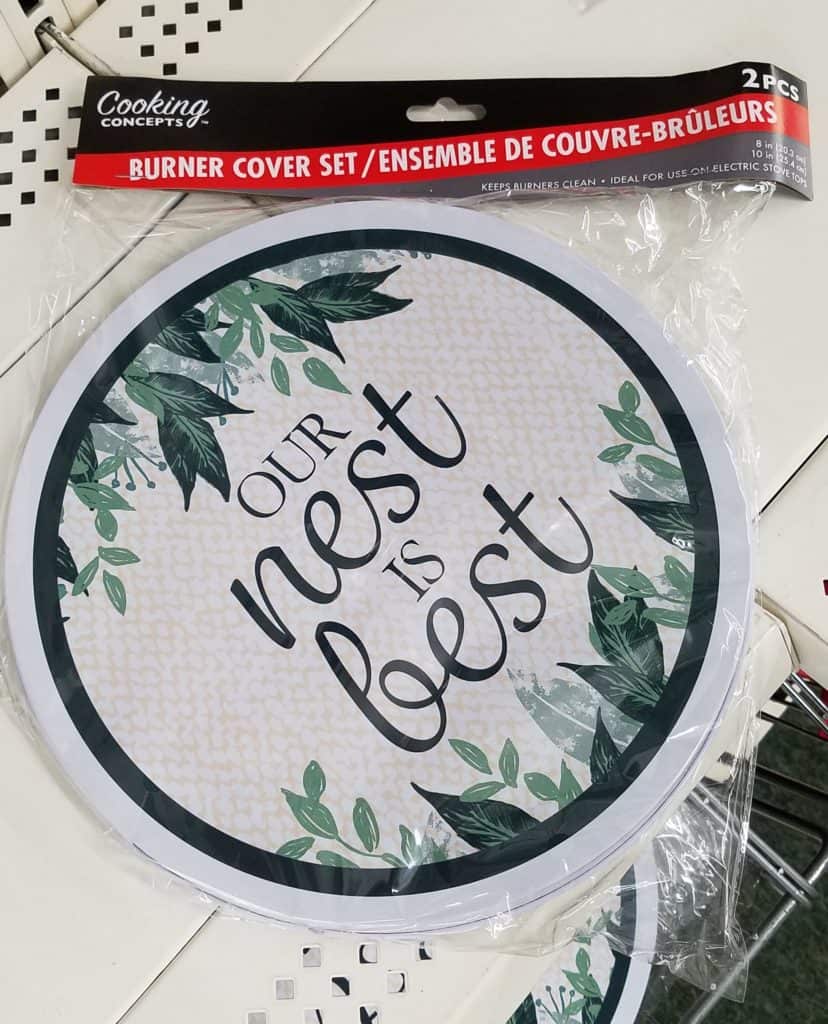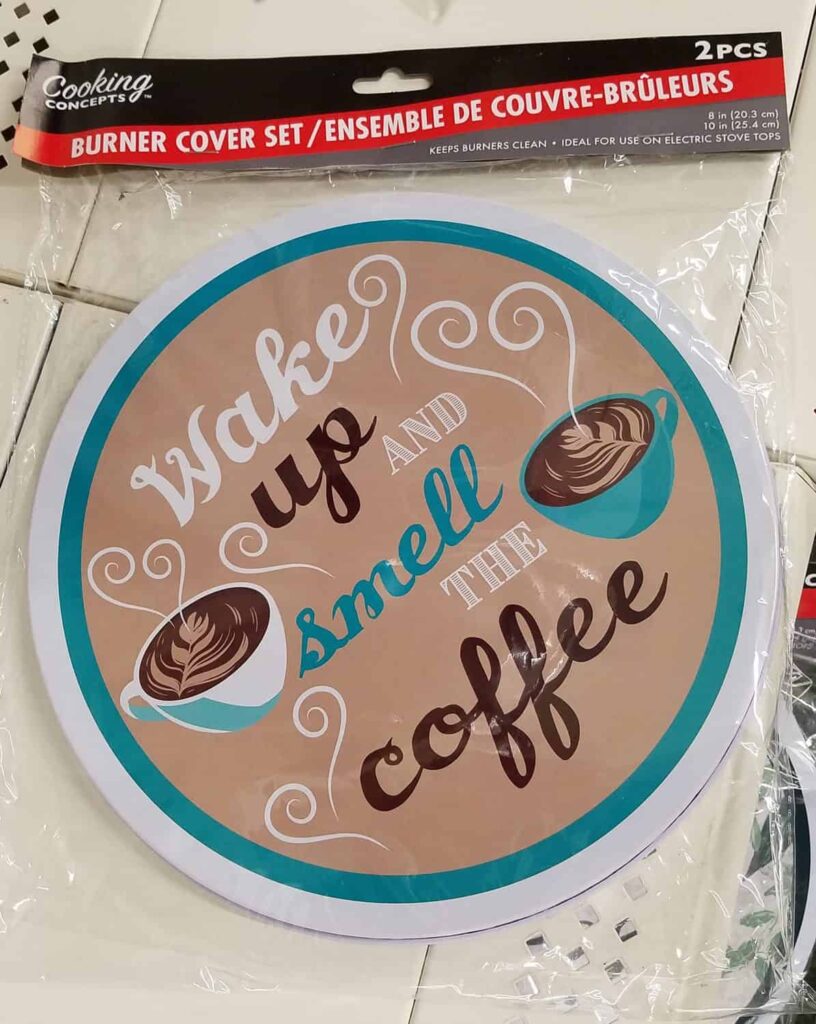 "A Hot Fresh Coffee is the Best Way to Start the Day" Coffee Themed Set from the Dollar Tree (donated by Liberty from

B4andAfters

) is just part of our Giveaway! But wait-- there's more!!
Alexandra from

Eye Love Knots

has added these 2 bags of coffee and 4 cute mugs to our Coffee Themed Giveaway!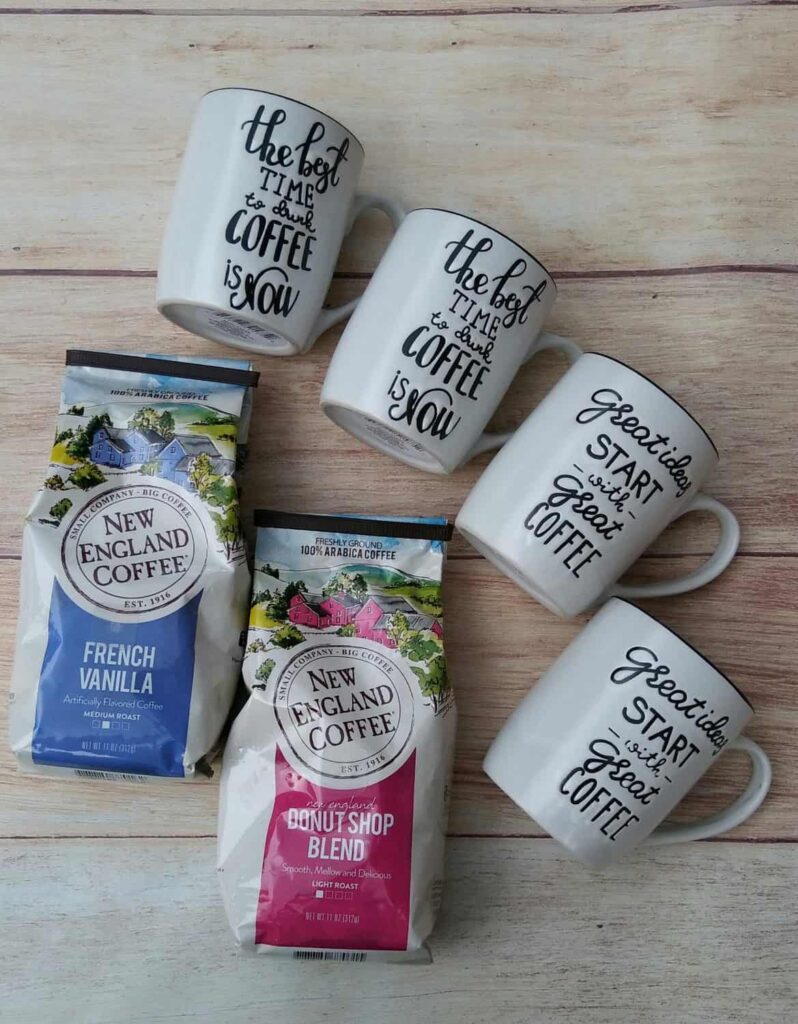 There are a couple more things in our giveaway, but before I show them to you I want to take you to the #coffeeblogtour you've all been waiting for.
Coffee Blog Tour
Do you have a Coffee themed post that you would like to share with us? Add (hashtag) #coffeeblogtour to your social media share!
*Click on the links below each collage to go to the specific post.
Now on to the rest of the Giveaway Items!!!! We also have this French Coffee Press, donated by Kippi from

Kippi at Home

!!
Our Giveaway concludes with this Digital Download from Sue at

Welcome Heart

.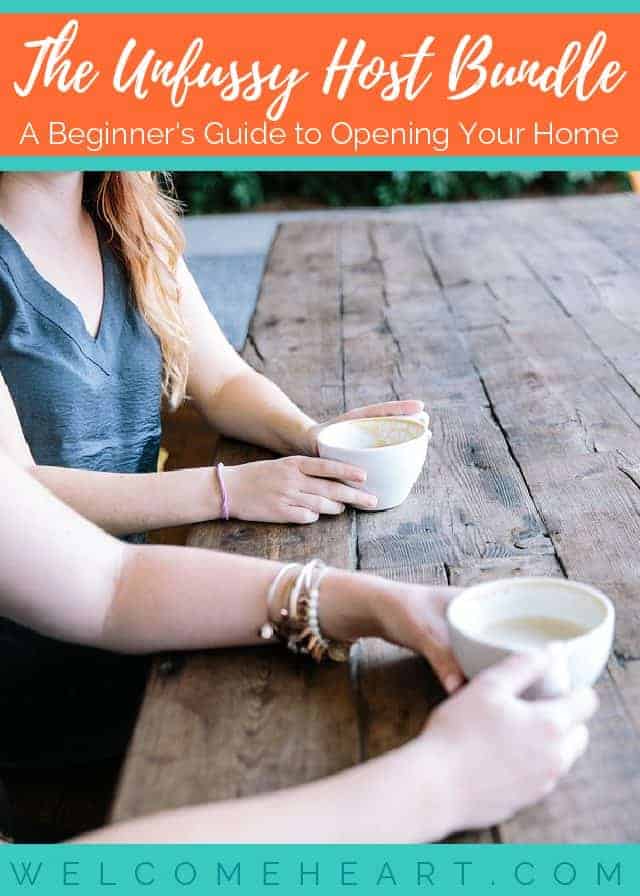 Sue has also included this Printable to help encourage you in your hospitality endeavors.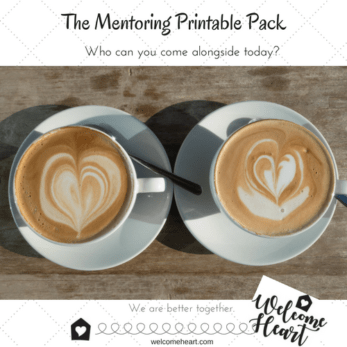 We thank all of our bloggers for their generosity for this giveaway!!
Please help us spread the word about our #coffeeblogtour and giveaway!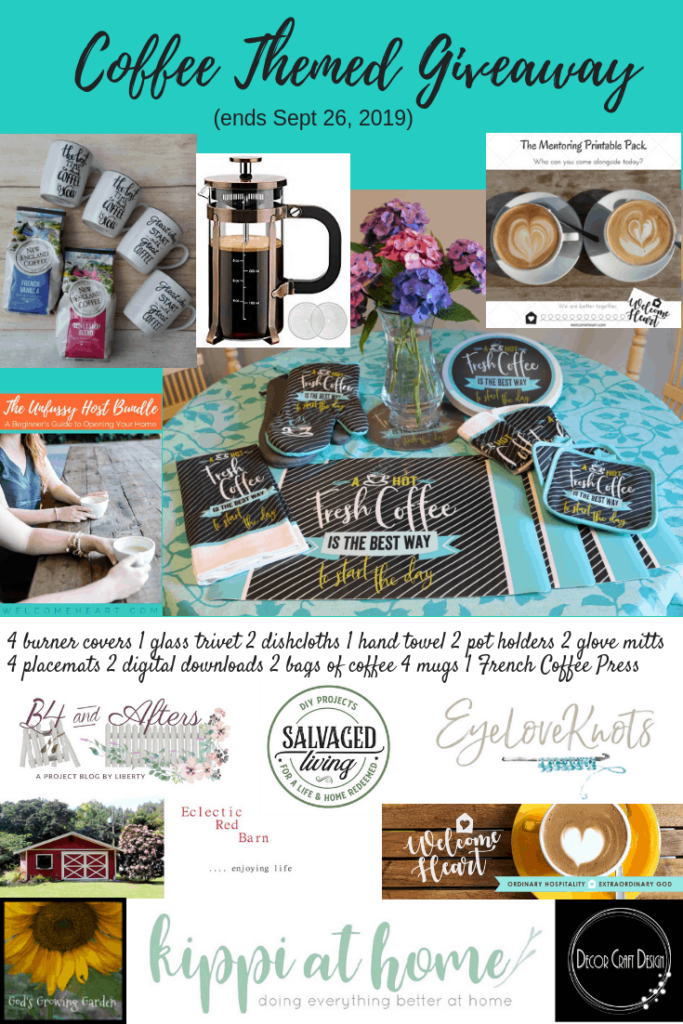 Now-- for various ways to enter this Giveaway just click on the Rafflecopter below. (Your email will only be used to notify you if you are the winner.)
a Rafflecopter giveaway
#CoffeeBlogTour
Thank you for participating! We appreciate all of our readers and are excited to offer this Coffee Themed Giveaway to you.