Tuesday, March 23, 2021
Wonderful Wednesday Blog Hop Party
Welcome to Wonderful Wednesday Blog Hop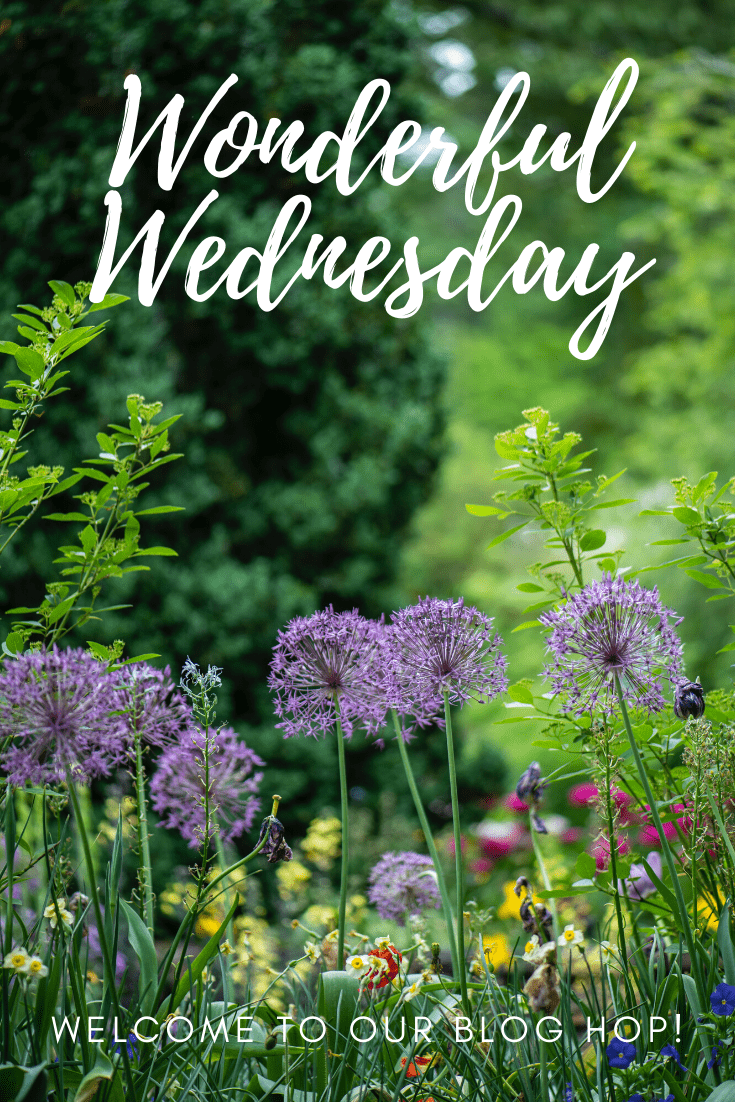 Welcome to the party. I hope your week is off to a great start. Spring is here and love is in the air. Each spring, birds decide that our garage is the perfect place to make a nest and raise their babies. We keep the door often all day but close it at night.
They go in an out and the dogs don't seem to bother them. Last year we knew where their nest was, but this year I haven't found it. We have some ideas, but they can really hide those babies. They never make a sound. Last year I saw three of the babies. Don't know if that was all of them or not. They were hoping around the garage as they made their way out of the garage. So cute.
We appreciate you stopping by each week and participating in the blog hop. Before we start our main event, let's take a look at our features from last week's party.
100-Year-Old Modern Vintage Home Tour
Colorful Easter Tablescape
And, now, let's get this party started! We would love it if you would invite your followers to join us. When you do, remember to use the hashtag #WWBlogHop!
DUCKS 'N A ROW [Sinea] – FACEBOOK | INSTAGRAM | PINTEREST | TWITTER
ECLECTIC RED BARN [Beverly] – FACEBOOK | INSTAGRAM | PINTEREST | TWITTER
Please TWEET our party
♥
Add as many of your family-friendly posts as you would like to. No Etsy shops, adult sites, or blog parties, please.
Visit others. Let them know you stopped by!
If you are NEW to Wonderful Wednesday Blog Hop, let us know in the comments so that we can follow you back. ♥ Help us find your posts – tell us the title.
NOTE: party entries appear in REVERSE. i.e. the most recent entry goes to the top! That way all of our guests will have a really good chance to be seen no matter when they arrive.