Saturday, December 18, 2021
Happiness Is Homemade Party
Welcome to Happiness Is Homemade Party!
Can you believe that Christmas is coming in less than a week? I get so excited for Christmas. What a special time of the year. I have loved seeing all of the Christmas posts. I have pinned so many recipes and projects that I want to do for next year. I just hope that I remember to check them out next year. lol!
With Christmas right around the corner, let's check out the Red and White Christmas features. - from Christmas recipes, DIYs to Christmas decor; all are fantastic Christmas inspiration. So, link up and share your ideas too.
Features Include:
How to make the easiest reusable fabric Christmas gift bags
Beautiful upcycling fabric from Julie, Sum of their Stories. These Christmas gift bags are pretty yet save your budget for Christmas. Visit her and she will guide you in the making.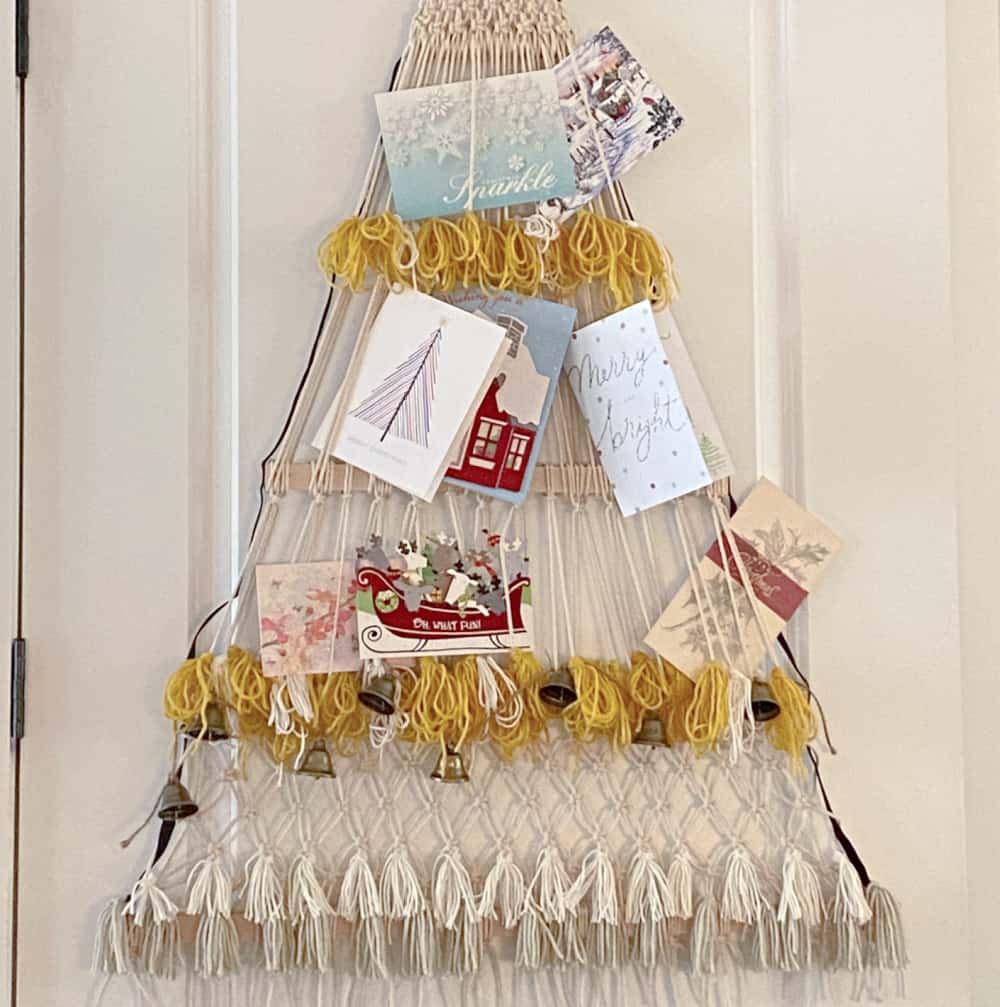 Wendy from My French Twist turns a wall card holder she brought from IKEA into a beautiful macramé. I think she did a wonderful job. She also provides you with a tutorial. So, stop by her blog and see how she did it.
3 Ways to Style a Box for Christmas Decor
I love boxes, from vintage boxes to the simplest crates. But maybe sometimes we don't know how to elevate them from its storage function. Well, Carol from Blue Sky at Home is giving you 3 ways on how to use a box as a Christmas decor. All are very inspiring!
BONUS FEATURE
This time I have a delicious bonus to you. Yup, a Gram's PFEFFERNEUSSE, hard GERMAN SPICE COOKIES, rolled in powdered sugar. Sounds yummy! Get the recipe from CINDY'S ON-LINE RECIPE BOX. Enjoy it!
Thank you for joining us this week whether you are a blogger sharing your latest posts OR a reader enjoying all of the inspirational shares! Don't forget to drop by and say hello to all our hostesses, they always appreciate your visit! Here are all of our hostesses at Happiness Is Homemade!
Linda @ A Labour of Life
Sinea @ Ducks 'n a Row
Beverly @ Eclectic Red Barn
Katie @ Love My Messy Messy Mess
Mel @ Décor Craft Design
Niki @ Life as a Leo Wife
Would you like to be a part of Happiness Is Homemade? We are looking for hostesses to join our team. If you are interested, please email any one of the Happiness Is Homemade hostesses and let them know. We would love to have you join our party!
You are invited to the Inlinkz link party!