Saturday, August 26, 2017
Honey Dijon Baked Carrots
When I saw this recipe for Honey Dijon Baked Cauliflower from Stacie @SimplieStacie I knew I had to make it. We love cauliflower and I am always looking for new ways to prepare it.
So the other night I started to pull all the ingredients together. Of course it was around 5:30 when I decided to do this. I had seen a package of what I thought was cauliflower in the freezer so I would be good to go.
So there I was preparing the chicken that would go with this and making the sauce. To my surprise and disappointment, the package I saw had a picture of cauliflower on it but it was cauliflower rice. Don't think that will work. (Lesson learned: check your ingredients before you start)
So I looked in the fridge and found a package of baby carrots. Why not? I steamed them in the microwave with a little water since sometimes these little carrots can take quite some time to soften. (That's why the title says "carrots" and NOT cauliflower.)
I put them in with the sauce and baked per the directions. I didn't take too many pictures since I was not sure how this would turn out. To my surprise and pleasure, it was fanatic. I would definitely make it again, but I still want to try it with the cauliflower.
I think it is the sauce that makes any vegetable yummy in this dish. Here is my version of the recipe and you can find
Stacie's recipe with cauliflower over on her site.
Recipe Print
Honey Dijon Baked Carrots
·
2 1/2 tbsp Honey Dijon Mustard
·
4 tsp Parmesan cheese, shredded
2.
Melt butter in a skillet over medium heat. Add flour and cook for 1 minute, whisking constantly.
3.
Add milk and stir constantly. Bring to a boil over medium high heat. Stir in Honey Dijon Mustard.
4.
Place carrots in glass bowl with some water and microwave for 4-5 minutes. Drain water and add to pan and reduce heat to medium low. Cook 2 minutes to thicken sauce. Season with salt and pepper.
5.
Transfer carrot mixture to a small casserole dish. Sprinkle with breadcrumbs and Parmesan cheese.
6.
Bake 15 minutes or until carrots are softened and the topping is browned. Serve hot.
Sprinkle with parsley.
Linking to these parties: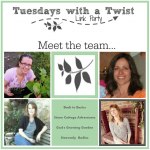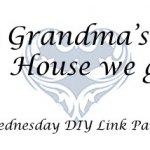 >