Sunday, August 20, 2017
Vegetable Marengo - An End of Season Vegetable Dish
So many fresh vegetable in August and I was always looking for ways to use vegetables from the garden and this Vegetable Marengo was it. My kids love it and every year around this time request this recipe.
I made it for my daughter and friends while camping last weekend. It was a huge hit.
Although I no longer have a garden, you can get these vegetables
are your local farmers market or grocery store.
Now I will tell you that this is NOT a recipe that you make in under 30 minutes. It takes 2 hours to cook.
Maybe that is why I only make it once or twice a
year.
This was on my plate. The flavors are just so amazing.
You can use whatever vegetable you have. I have pulled so many different ones from my son's garden that I had to push them down to get them all in. However, the ones I listed go well together.
Needless to say, you need a deep dish pan for this.
Don't let the long cooking time deter you because this is a wonderful dish.
Recipe Print
Sliced carrots, or green peppers
Ingredients are for a 9X13X1 ½ pan, if you use something smaller like I did, you will not need as many vegetables.
Peel 4 or 5 large tomatoes and cut them into ¼ inch slices.

Butter a baking dish. (You can use a 9 X 13 X1 ½ ( I use a 9 x 6 x 4 pan)

Arrange half the slices in one layer in the bottom. Sprinkle them generously with salt, pepper, and oregano.

Slice thinly 3 large zucchini, scrubbed. Arranged slices over the tomatoes.

Slice thinly the onion and arrange slices over the zucchini. Sprinkle them with salt, pepper, tarragon and 2 tablespoons melted butter.

Slice thinly potatoes. Arrange slices over the onion and sprinkle the slices with salt, pepper, tarragon and 2 tablespoons melted butter.

Either slice green peppers thinly and arrange over potatoes. Or place sliced carrots over potatoes. Sprinkle with salt, pepper, oregano and 2 tablespoons melted butter.

Sprinkle the ½ cup raw rice over the green peppers or carrots.

Continue to layer all of the remaining vegetables. (1-7 above)

Finish the layers with tomatoes on top.

Pour ½ cup water over the vegetables.

Cover tightly with foil and bake at 350 degrees for 1 ½ hours.

Remove the foil and pour 2 cups of light cream over the vegetables and bake for another 20 minutes.

Mix 2 cups of grated cheese, 2 cups bread crumbs and ⅓ cup melted butter.

Remove casserole and place cheese mixture on top and bake another 10 to 15 minutes or until cheese is melted and bread crumbs are golden.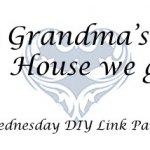 >