Tuesday, August 29, 2017
My three dachshunds went to the groomers this weekend and after I picked them up Louie (black and tan long haired) and Roddy (English cream long haired) were having fun chasing each other around in the yard.
Louie's Mom was just watching them and not in the mood to run.
I loved watching them run with their ears and tails flying. In one of the pictures, Roddy looks like he has rabbit ears.
I put together this little slideshow of them.
Hope your enjoy watching them play.
Linking to these parties: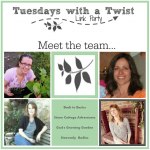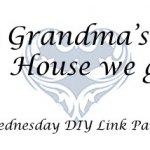 Saturday, January 14, 2017
We took the our four

Dachshunds

on a hike to the Everglades National Park after Thanksgiving. I know, I am so late in getting this posted, but maybe there was a good reason. As I began to write this post, I was looking at the pictures I was going to use. It was then that the sadness set in. 
We take our dogs with us everywhere and there was of course pictures of them. This one in particular made me cry.
Monday, January 5, 2015
I have been as they say, "off the grid" for awhile. It was great spending time with family and friends over the holidays. As you may remember, I was fostering three puppies before Christmas. Needless to say, they were a joy to have over the holidays. My daughter came from California with her Dachshund and for Christmas, my sister-in-law brought her dog. With 5 dogs, 3 puppies, and 1 cat, it was quite the zoo. 
The puppies are really growing and becoming much more adventuresome. 
Thursday, December 4, 2014
We see ads on TV for Christmas presents for our furry friends and I have to admit that I am guilty of spoiling my pets. You know you have it bad when your husband calls from Italy and asks, "How are the kids?" I hope I am not alone here and that some of you feel the same way about your pets.
Although my pets have a special home, many dogs and cats don't. They are abused, stuck in crates in shelters hopeful that they will find their forever home. 
Sunday, August 10, 2014
We are off on a two week vacation, something we have not done in many years. We are driving to our cabin in the mountains of West Virginia (20 hours) for a few days and then continuing on to Vermont to see the grand kids. Now some might say that is a lot of driving and they would be correct. 
Add to that 4 dachshunds! I think we might be crazy!!!! We have more stuff in the car for the dogs than for us. Just like kids. Here is Marina and Louie with their faces on the console. They love being close to us.
Tuesday, June 25, 2013
As you may know, I have a 13 year old Doxie, Marina. She is great - sleeps most of the
day

. As my husband says, "you can't leave well enough alone", I had to get two more Doxies.  Caleigh, is 3 and Louie (her puppy) just turned 4 months. See those eyes. They say "mischievous"!
So what about the gecko? I am getting to that!
Sunday, January 27, 2013
11th Annual South Beach Dachshund Winterfest

took place yesterday in South Beach Miami in support of Dachshund Rescue of South Florida. Our doxie, Marina (almost 11 years old)  is a rescue from this organization. She is the best!  We also took our daughter's doxie, Roddy (who is around 7 1/2 months) with us. As you can see, they were ready to go. Sitting in the car, waiting to leave.