Tuesday, January 9, 2018
Kitchen Makeover Part 1
It all started with a broken dishwasher at the other house. We had decided to wait until January to replace it. The question was, what were we going to do with that room?
We had updated the rest of the house and was saving the kitchen for last. If you have remodeled your kitchen, you know why - time, cost, mess, not to mention inconvenience.
Although it is our second home, my daughter lives there for now and we didn't want her to be without a kitchen for a long period of time. Here was the kitchen as we prepared to remodel it. Some work had already begun.
Excuse the mess , we were moving stuff to get ready to update. I should have taken a better picture. As you can see it is not a big kitchen - about 10 by 12.
It had these beige cabinets and brown counter tops.
The dilemma was do we gut the kitchen and start over or just install a new dishwasher (I wanted stainless and currently the other appliances are white/beige). After much debate, we decided to get new appliances, counter tops and paint the cabinets. I didn't really have space to expand so I stayed with the current layout and cabinets.
Appliances were on sale at Home Depot so we bought a dishwasher, a fridge, a microwave and a stove.
Previously, the microwave sat on the counter taking up space. I wanted it mounted over the stove.
The stove had this hood over it. Here is a side view of it.
Problem was that the cabinet had to come down and hubby had to rebuild it and add an outlet. He had to cut down the cabinet doors and add a new floor for the cabinet. He did a great job.
Before the appliances were to be delivered, we had to paint all of the cabinets - all 34 doors and draws and lay down new flooring.
Now remodeling can be daunting, but when you don't live there, it is even worse. We arrived on Thursday night ready to start on Friday morning.
First thing on the list: replace the floor. We had purchased the flooring here in Davie so we had everything we needed. We used this new DuraLux luxury vinyl plank with foam back. It is water proof and is guaranteed for life. Cost was $2.29 a sf. We were able to float it on top of our existing floor which was a great time saver. We even placed it under the stove and the dishwasher. If water spills on it, it just lays there. Amazing! I love it.
The floor went down easily and by Friday evening we were done. Next step: remove all of the cabinet doors and draws and start painting. We debated a lot about this too. In the end we purchased cabinet paint at Lowe's in white.
It is a thicker paint and since the doors were plain, I used a roller to apply the paint. This made the cabinet doors quite nice. No brush marks. One gallon of paint is about $50. I used almost one gallon. I gave each door and draw two coats.
When we had first moved in, I had purchased knobs and pulls for the cabinets so I just reused them.
I was able to get all but 10 doors painted before it was time to leave on Sunday. Two weeks later I was able to finish the doors and we were able to put most of them back on. Already the room looked so much brighter with the white cabinets and lighter floor.
Just in time for the appliances to arrive. Stay tuned for part 2 of the kitchen remodel - installing appliances maybe?
Linking to these parties:
>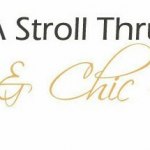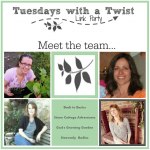 >