Saturday, June 10, 2017
Chicken with Maple Bacon Glaze
I love making low carb recipes and this one was so yummy and easy. I try to stay away from sugar and instead choose natural sugar like maple syrup or honey in my dishes. Add bacon and how can you go wrong. Right?
This chicken dinner went together easily in one pan on top of the stove.
Now I am a saucy kind of girl - I love lots of sauce with my chicken. So the next time I would double the sauce recipe.
I used chicken breasts because that is all I had. I added some peas (although higher in carbs than some vegetables) and made cauliflower rice. Love that stuff. What a great dinner.
Recipe Print
Chicken with Maple Bacon Glaze
· 8 Boneless Chicken Thighs/breasts
· 2 teaspoons sea salt, plus more to taste
· 4 slices bacon, chopped
· 1 tablespoon soy sauce or tamari
· 1 tablespoon pure maple syrup
· 1 teaspoon Dijon mustard
· 1 tablespoon sherry vinegar
· Handful of fresh flat-leaf parsley, chopped
1. Season the chicken with 2 teaspoons of salt; set aside
2. Heat a 10-inch deep skillet over medium-high. Add the bacon, and cook until crispy. Transfer the cooked bacon to a paper towel-lined plate to drain. Spoon the oil from the pan into a heatproof container.
3. Add 1 tablespoon of oil back to the pan over medium-high heat. Add 4 pieces of chicken to the pan, skin side down. Cook, undisturbed, until the underside is a deep golden color, 5 to 7 minutes. Turn the chicken and cook on the other side until deep golden, about 5 minutes more. Transfer to a dish. Repeat with the remaining pieces of uncooked chicken, adding more of the reserved oil, if needed, to prevent it from sticking to the pan. Set the browned
chicken aside while you prepare the sauce. (Note: The chicken is not cooked through yet; it'll finish cooking in the sauce.)
4.
Meanwhile, add the soy sauce (or tamari), syrup, mustard and vinegar to a small bowl; whisk to combine. Stir the mixture along with a ½ cup of water into the skillet with the onions. Bring to a boil. Add the chicken back to the pan and spoon the juices over the top. Reduce the heat to a simmer. Cook, uncovered, for 20-25 minutes, until the chicken is cooked through.
Linking to these parties: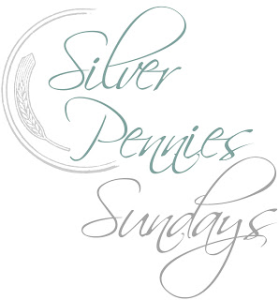 >