Thursday, June 30, 2022
Welcome to Thursday Favorite Things Party
Happy Thursday friends. 
I have a heavy heart this week. I lost my dachshund Caleigh early Monday morning. It was so sudden. One minute she was sitting and the next she was having a hard time breathing. We rushed her to the emergency vet. They put her on oxygen but it did little good. 
Xrays showed that her heart was enlarged and cancer in her lungs. They think she had a massive heart attack. There was nothing we could do. We also have Louie who is her baby. He is so lost without her. They have been together every day for over 9 years. Caleigh is on the left and Louie on the right. This was a trip to the Dairy Queen with Daddy a few weeks ago. 
We are just heart broken. She was only 12 and too soon to loose her. Any one who has lost a beloved pet knows the feeling.


This week I pick some 4th of July crafts, decor and recipes. Enjoy!
Many of my features come from your comments. Don't forget to leave our
Linkup Number or Post Title
so I can find you and you might become one of my features for next week.
Monday, June 27, 2022
Welcome to Wonderful Wednesday Blog Hop
Welcome to the Wonderful Wednesday Blog Hop and thanks for stopping by! I hope your week is off to a great start. 
Here you will find inspiration from dozens of bloggers including recipes, home DIY, gardening, decor, family fun, traveling, fitness, and so much more.
If you are a blogger, then be sure to link up below. You may be our next feature!
Welcome to You're The Star - Home Feature Week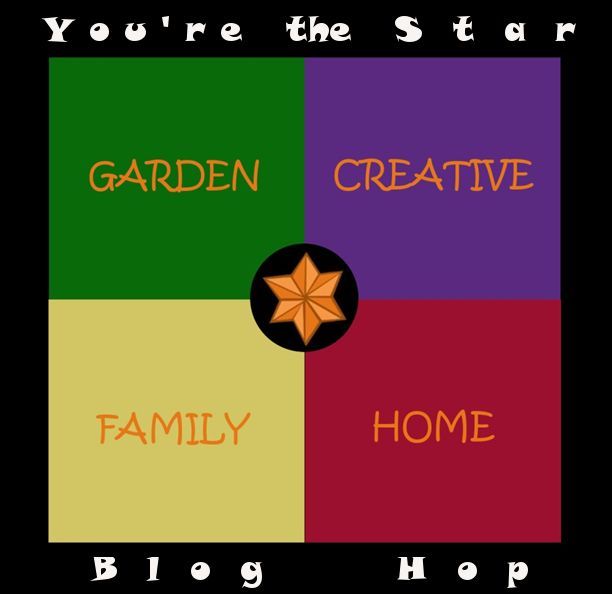 WELCOME to the June 2022 "You're the Star" Blog Hop!
Before we continue onto the Linky party I wanted to share from my blog:
Saturday, June 25, 2022
WELCOME TO HAPPINESS IS HOMEMADE 
Welcome friends. This week we have some great 4th of July Ideas!  Thank you for linking up last week! It's always exciting to see such a great variety of shared ideas that we can get inspiration from.  It's a difficult job since all the posts are very inspiring, but it's a very exciting thing to do. Without any further, let's start the party with This Week's Features!
You can also check last week's features here.
4th of July Blocks
I started to decorate with holiday items for Memorial Weekend. I made some stars and flags for a centerpiece. You can see those here.
I decided to add to my collection by making some wooden blocks. I made one blue with a star and 2 with red stripes. (they look on the pink side but are really red)
These were easy to make. I used pallet boards to make mine. You can use any scrap of wood since they are not very large.
I used one board cut from a pallet to cut all three of my blocks.
How to make 4th of July blocks:
1. Pallet boards are the right size. You can use any board you have and make them whatever size you want, but mine are 3 1/2 X 5. Cut 3 pieces
2. I cut the corners off of each piece at one end. I cut them at 45 degrees. Sand lightly.
3. I painted one of the blocks blue and then used some sand paper to rough it up. I painted both sides.
4. I cut a star out of card stock paper and then traced it on the blue block. I painted the star white.
5. For the red stripe ones, I painted the blocks white on both side. Once dried, I taped of some stripes and then painted them red. Once they were dried and the tape was removed, I sand the blocks a little.
6. I drilled a hole near the top so I could add twine. I found these rusted washers so I glued them to one side. (I did not put them on both sides)
They were easy to make and make a great addition to my 4th f July decorations.