Monday, December 12, 2022
Pallet Wreaths and You're The Star
Happy Monday! Christmas is coming very soon. I always get so excited. I have everything done and I have been enjoying the time. We have gone out to dinner and walked around to see the lights. It is very festive here, even though it is Florida and no snow. 
Our small town decorates like you wouldn't believe and the shops stay open on the weekends and there always seems to be some activity going on. 
I hope you are enjoying getting ready for Christmas.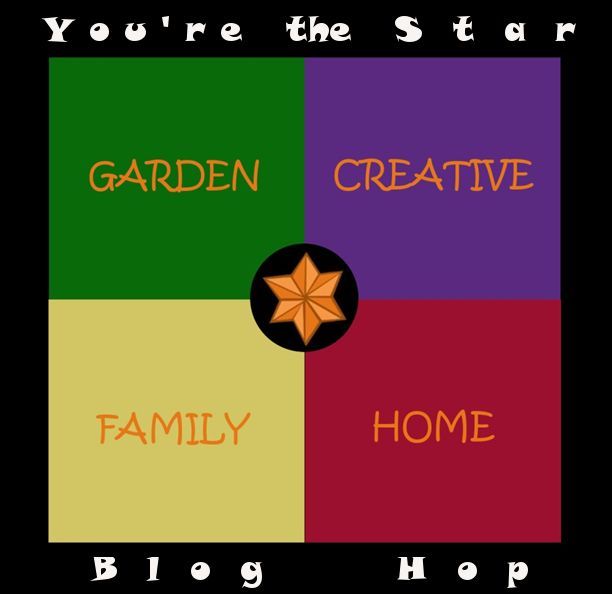 WELCOME to the second week of the December 2022 "You're the Star" Blog Hop!
Before we continue onto the Linky party I wanted to share from my blog:
Sunday, December 5, 2021
Pallet Snowflake Wreath
I needed new wreaths for my front door and wanted to do something different that green type wreaths. Hubby had a pallet in his truck from his brother and I said, could you cut out the boards. I need them.
We cut, nailed and painted and then that pallet became this.
I had seen something similar on Pinterest and made it my way. I used things from the Dollar Tree and some ribbon from last year.
Hubby cut the pallet boards out with out having to remove any nails.
If you cut down the middle of the pallet board, you will get boards and you don't have to remove any nails.
Hubby nailed the four boards together
It was easier to nail four boards together and then cut out the circle, since some of the boards are different heights, hubby made sure they would not come apart. Hubby does get carried away with nails.

I used a large bucket for the circle.

Hubby then cut out the circle
He wanted to make sure it didn't come undone. I don't think there is a chance.
Paint them black
I painted them black. I had some high gloss black paint and gave it two coats. (Sorry no pic)
Add decor
I hand did the letters with some white paint. For the "O" I used a plastic snowflake that I got at the Dollar Tree, it was a two pack. I glued it in with superglue and then put a tack at the top where the hole was. Now I know it won't come off.



For around the outside, I had some snowflakes that I got at Hobby Lobby on sale. Even though they were stick-ons, I still added some superglue. I used the smaller ones.







I made a bow from ribbon left over from last year. The greenery was free and the white items came from the Dollar Tree.


All in, it cost about $5 for both wreaths.
Here they are on my front door.
My friend gave me this Santa so he went into my sleigh. I have him under the roof so he won't get wet. He is so cute.
Sunday, December 15, 2013
With school ending for the holidays, you might need a great craft for the kids to do. Why not make a Candy Cane Wreath. My neighbor's daughter loves to come to my house. She said I was "the world's best crafter"! Kids are so naive!! 
We always do some sort of craft when she and her friends come over. 
On Saturday, they were coming over to work on Christmas presents for their moms. She brought me this candy cane wreath that she had made. She is nine. What a lovely surprise.
Tuesday, December 3, 2013
I was trying to decide what type of wreath to make for on the deck, hanging from the old window. I wanted to use materials that I already had so I looked through my stash. I had made a "burlap tied knot " banner for the 4th of July, if you missed that tutorial, you can find it here. So I thought I would try the same technique but only put them on a straw wreath instead of a banner.